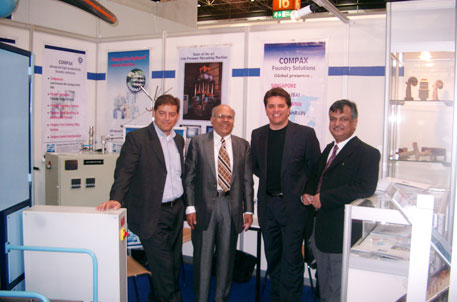 Who We Are
Compax Industrial Systems, a Pune based company, is a leading Indian Solution provider of Foundry applications in Modern Core shops , Casting Grinding solutions as well as Low Pressure & Gravity Die casting shops & foundry automation.
Compax is known for its Pioneering efforts in promoting Amine Cold Box Process in India and it's expertise, acquired through nearly Three decades of experience in this sector of foundry. Compax has its customer-base not only spread widely in India but also in more than 12 countries. Compax machines have been readily accepted in countries like USA, Saudi Arabia, Singapore, Egypt, Bahrain, Oman, Sri Lanka, Dubai, Africa, etc.
Compax Products are known for the High Technology employed, high level of Quality & Performance and their innovative designs, tailored to user's needs.
With a dedicated Customer care team of experienced Engineers and Technicians, Compax ensures maximum support extension to all its customers in India as well as overseas. With 2 Manufacturing plants in Pune supported by in-house Mechanical & Electrical Design as well as PLC Programming capabilities and a fully equipped Machine shop, ensure a controlled and well engineered Equipment manufacturing.
Compax is the first Indian Company in this segment, to have displayed its 'CE' certified Equipment at the International Foundry Exhibition in GIFA 2007 & GIFA 2011. In GIFA 2011, Compax displayed Coldbox Coreshooter with Robotic Handling of Core.
Vision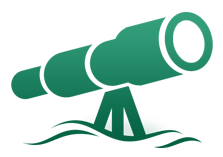 Providing the foundries & customers with leading edge solutions to match their unique needs of Quality, Performance and Productivity.
Mission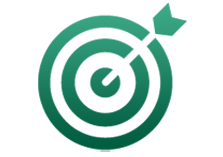 To harvest 'State - of - the - Art' technology for meeting the needs of customers to their complete benefit and delight.
The Empowered Compax Customer
Enjoys
Higher Technology
Higher Productivity
Higher Reliability
Higher Safety & Flexibility
High Quality & Economic Core Production
And Can Boast Of
Higher Output / Unit of Investment
Higher Output / Unit of Human Resource
Higher Output / Unit of Energy
Higher Core Strength / Unit of Consumables
Lower Core Cost / Castings
And Is Also Backed By
Highly Skilled Engineering Team
Excellent Manufacturing Facilities
Dedicated & Customer-sensitive support team
Compax Process Expertise & Application know how!
Lower Core Cost / Castings