Manual Grinding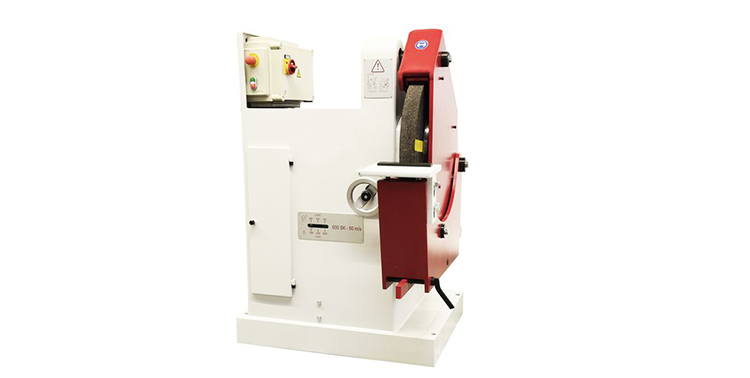 SK - E Single Station Rough Grinding Machine
Rema high capacity rough grinding machines with maintenance free 3-step belt drive.
The heavy duty steel construction guarantees a completely vibration-free operation.
Easy adjustment of tool rest with simultaneously wheel hood adjustment.
Maintenance free spindle drive.
'Rot-Visier' safety hood which closes automatically the window in the unlikely event of a wheel breakage.
High end safety standard with CE marking.
PME 60 High Speed Rough Grinding Machine
Rough grinding machines for grinding speed 60m/s.
Even bulky work pieces can be processed because of the external position of the grinding tools.
The machine is equipped with clamping flanges for grinding wheels and on the other side with flanges for cutting wheels.
Option
Wheel hood design fr wheel diameter 300mm.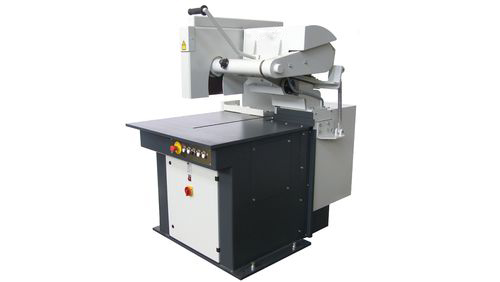 TS 400 - M Cut-off Machine
High adjustable cutting head for adaptation to different work piece sizes and shapes.
Electrically adjustable end stop for work piece fixation.
A laser line shows the cutting line onto the work piece just before the cut will be done.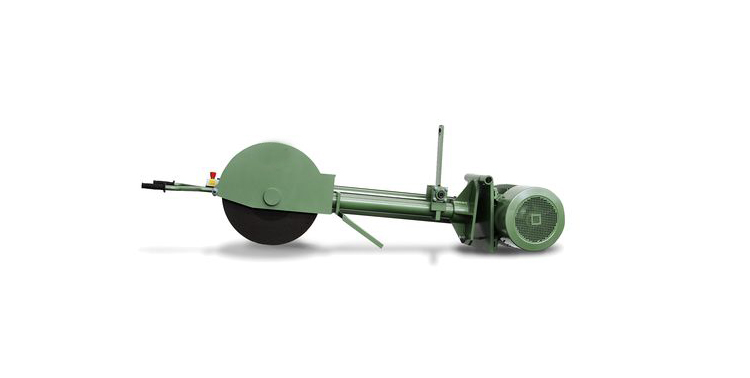 PTS 500/600 ST Swing Frame Cut-off Machines With Colume
Stationary swing frame cut-off machines with laterally adjustable work table for easy and quick cutting of work pieces with different geometry.
Easy positioning of the work table with handwheel and safe fixation with pneumatic bracket.
A laser shows the cutting position before cutting.
Option
Gear for adjustment of the cutting head +30deg./-45deg.
Pneumatic clamping vice 180deg. turnable.
Horizontal movement of the cutting head (+/- 300mm) with gear motor
DP40 - Serie Belt Grinding Machines With Direct Drive
Directly driven spindle shaft.
Star-Delta switches for motor shaft.
Abrasive belt head EB 3-S.
Single sided or double sided attachable.
Belt length 3500mm, width max. 100mm.
Closed belt protection unit available in steel or aluminium version.