Compa
coat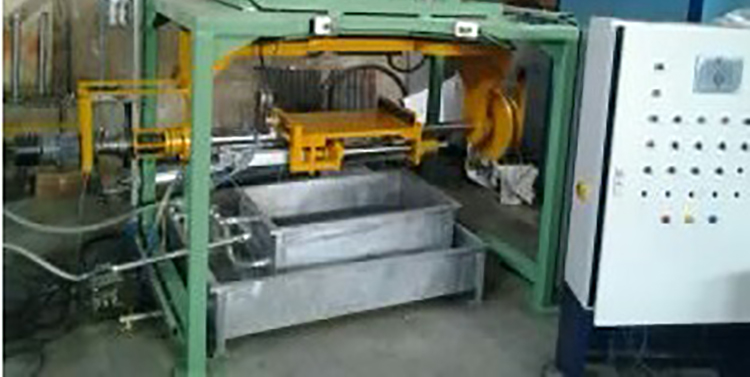 Dip Core Coating System
Customer specific designs
Automatic addition of Water or Paint / Coating based on Viscosity monitoring of the solution and re-circulation of the coating media
Provision of Coating Preparation Tank and stirrer for preparing the homogenous coating media
Fully automatic operation using latest PLC technology
Manipulator with soft padded Core clamping & Swivelling/Oscillation Mechanism for uniform coating of Cores and removal of excess media.
Can be interfaced with Core handling and Core drying oven from COMPAX. Robotic Manipulation / Handling of Cores can be incorporated.